Internap (formerly Eonstreams, Inc.)— Knoxville, Tennessee: Eonstreams, Inc., with headquarters in the Empowerment Zone of downtown Knoxville, Tennessee, was a provider of Internet advertising insertion and streaming solutions. It specialized in providing platforms to leverage the power of the Internet for broadcasting through rich media content delivery solutions. The company's full-feature platform maximized advertising potential, creating a new medium and new stream of revenue generation. On May 19, 2006, VitalStream Holdings, Inc., a publicly traded, worldwide provider of streaming media and related managed services, acquired Eonstreams. The combination of VitalStream's content delivery network with Eonstreams' advertising insertion technology resulted in a strong, competitive company that offered customers a one-stop solution for integrated streaming and digital advertising content on the Internet, making VitalStream an excellent fit for acquisition by Internap Network Services Corporation on February 20, 2007. Internap Network Services Corporation (NASDAQ: INAP) is a leading Internet solutions company that provides The Ultimate Online ExperienceTM by managing, delivering, distributing and monetizing content and applications with unsurpassed performance and reliability. With a global platform of data centers, managed Internet services, a content delivery network (CDN) and content monetization services, Internap frees its customers to innovate their business and create new revenue opportunities.
For additional information, please visit http://www.internap.com/.

NuMarkets, LLC - Chattanooga, Tennessee (formerly Etowah, Tennessee): NuMarkets, LLC, located in Etowah, Tennessee, was an eBay consignment company that received items on consignment and sold them using eBay. On February 10, 2007, NuMarkets, LLC sold its assets to a private Internet retailer in Chattanooga. NuMarkets of Chattanooga utilizes NuMarkets SimpleTM enterprise software. These management tools include quality control and payment processing, as well as detailed real-time sales reports that are accessible from any computer interface. NuMarkets of Chattanooga has headquarters in a 50,000 square-foot operations and fulfillment center in Chattanooga, Tennessee, and works with manufacturers, retailers, and other businesses, enabling them to process, sell, and ship new, excess, and consigned inventory globally. NuMarkets' SimpleTM enterprise software enables NuMarkets of Chattanooga to manage its backend commerce services and dramatically increase the volume of product it sells.

SemiSouth Laboratories, Inc. — Starkville, Mississippi: SemiSouth Laboratories, Inc., based in Starkville, Mississippi, is a semiconductor company specializing in the design and manufacture of silicon carbide (SiC) materials and electronic components for high-power, high-efficiency, harsh-environment power management, and conversion applications. Typical applications range from power conversion, such as in computing and network power supplies, to variable-speed drives for industrial motors and hybrid electric vehicles, to high-power, harsh-environment military and aerospace applications. SiC-based semiconductor devices offer significant advantages over competing products based on silicon, gallium arsenide (GaAs) and other materials for power-based electronic applications. SemiSouth continues to grow rapidly. The company has added production capacity and increased the size of its workforce in the Starkville, Mississippi facility. The company's government business continues to thrive, in addition to the growing list of commercial customers. SemiSouth also performs research and development for the government in the areas of SiC epitaxial growth and device design and fabrication. Research and development in the civilian arena includes missions as diverse as future explorations on Venus to smart power integrated circuits for high-temperature applications in future hybrid electric vehicles.
For additional information, please visit http://www.semisouth.com/.


Smart Furniture, Inc. — Chattanooga, Tennessee: Smart Furniture® is a patented furniture system that has customers in all 50 states and Canada. Smart Furniture brings custom interior design to a whole new market- everyone. As the industry leader in "Design-on-Demand" furniture and interiors, Smart Furniture, Inc. empowers individuals to transform ordinary rooms into extraordinary spaces- from living rooms to lofts to home offices- quickly and easily. Promoting personalization through innovative product design, smart technology, and a passion for customer service, Chattanooga-based Smart Furniture continues to earn industry-wide acclaim and dramatic customer growth. Smart Furniture products have been featured on such television shows as HGTV's Mission: Organization (multiple episodes), Discovery/TLC's Taking Care of Business and Trading Spaces, and ABC's Extreme Makeover: Home Edition.
For additional information, please call 888 GO-SMART or visit http://www.smartfurniture.com/.
Tricycle, Inc. — Chattanooga, Tennessee: Tricycle, Inc., a technology company that is transforming the interior design industry, has headquarters in Chattanooga, Tennessee. It produces digital carpet "images" for the carpet industry that are so realistic they can be used in lieu of manufacturing carpet samples. Customers can order color-accurate prints for delivery within 24 hours of request at a fraction of the cost of carpet samples. In addition to producing digital samples, clients can utilize a web tool to design rooms online. More than 1.1 million room scenes have been created online. Tricycle estimates that its distributed images have saved more than 25,000 gallons of oil that manufacturers would have used in the production of actual carpet samples and have kept 150,000 pounds of discarded samples from being added to landfills. In addition to saving its customers millions of dollars, Tricycle has gained the reputation of being an ecologically responsible "green" company, and has received numerous environmental and design awards. The company's second-generation product, Tryk TM, launched on June 13, 2007, creates sampling for fabric and wall covering, as well as carpets. In addition to producing digital samples, customers can utilize Tricycle design tools. At NeoCon 2007, a major carpet industry conference, three Tricycle customers won awards using the company's digital design tools, and the tools were deemed so innovative that a new award category of "Design Tools" was created during the judging.
For additional information, please visit http://www.tricycleinc.com/.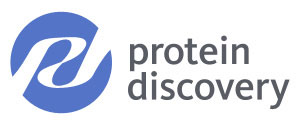 Protein Discovery, Inc. — Knoxville, Tennessee: Protein Discovery, Inc. is a life sciences company in downtown Knoxville, Tennessee, that develops solutions for proteomic research, clinical diagnostics, and drug discovery by enabling widespread adoption and application of high throughput mass spectrometry. The company's solutions simplify sample preparation, increase sample throughput, improve data quality, and accelerate the development and adoption of mass spectrometry as a routine analytical and clinical technique. Mass spectrometry is becoming the technology of choice for analyzing human biological samples, and it is expected to become a dominant analytical tool in clinical diagnostics, replacing some clinical assays and augmenting others. On November 16, 2011, PDI merged with Expedeon, Ltd. Expedeon is a privately-held life science tools and reagents company developing and delivering innovative products for protein discovery and analysis.
For additional information, please visit http://www.expedeon.com/.

TiER1 Performance Solutions, LLC. - Covington, Kentucky: TiER1 is a knowledge services and technology firm that helps companies use innovative learning technologies and information to increase sales, reduce costs, and accelerate change. The company provides consulting services and a suite of web-based knowledge and learning systems to design, develop, and deploy solutions to clients with a distributed workforce. The company focuses on Total Performance Solutions. TiER1 consultants begin by understanding the business strategy, learning objectives, and corporate skill gaps to identify the optimal mix of content, people, processes, and technology to create a highly effective environment. The educational process then is implemented through consistent, complementary, and measurable methods. The companies' client base is comprised of large corporations, not-for-profits, and Federal and state governments. Its core business offerings are in the areas of corporate learning, knowledge management, and change management and the application of technology to each of these areas. TiER1's customers include Fortune 500 companies and governmental agencies such as the U.S. Air Force. In early 2007, the company was awarded the Kentucky Small Business Persons of the Year Award and the U. S. Chamber of Commerce's Small Business Blue Ribbon Award.
For additional information, please visit http://www.tier1performance.com/.
Rivermine - (merged with BBR Wireless Management, LLC in October 2007) - Louisville, Kentucky and Fairfax, Virginia: Rivermine was the leading provider of automated solutions (both software and managed services) that enable organizations to gain visibility into, and control over, their telecom spending. Rivermine has saved many Fortune 1000 companies and large government organizations millions of dollars per year. These market-leading Telecom Expense Management (TEM) solutions automate the entire telecom lifecycle including contract sourcing, ordering, inventory management, invoice processing/auditing and reporting/analytics. Rivermine's proprietary software facilitates clients managing the monthly cost and acquisition of their wireless voice and data services. Clients save time, money and hassle by gaining control over the hundreds of confusing rate plans and service offerings in an ever-changing industry. In October, 2007 Rivermine announced a merger with BBR Wireless Management in Louisville, Kentucky. Rivermine's headquarters are located in Fairfax, Virginia, and full-force staffs at the Fairfax and Louisville, Kentucky, offices drive research and development, customer implementations and service, and overall market strategy. On January 6, 2011, Emptoris, Inc. of Burlington, Massachusetts purchased Rivermine.
For additional information, please visit http://www.rivermine.com/.